MainStay Suites Aerogreen Saskatoon breakfast room
MainStay Suites Aerogreen Saskatoon lounge
MainStay Suites Aerogreen Saskatoon lobby
MainStay Suites Aerogreen Saskatoon pool hot tub
MainStay Suites Aerogreen Saskatoon meeting room
MainStay Suites Aerogreen Saskatoon king room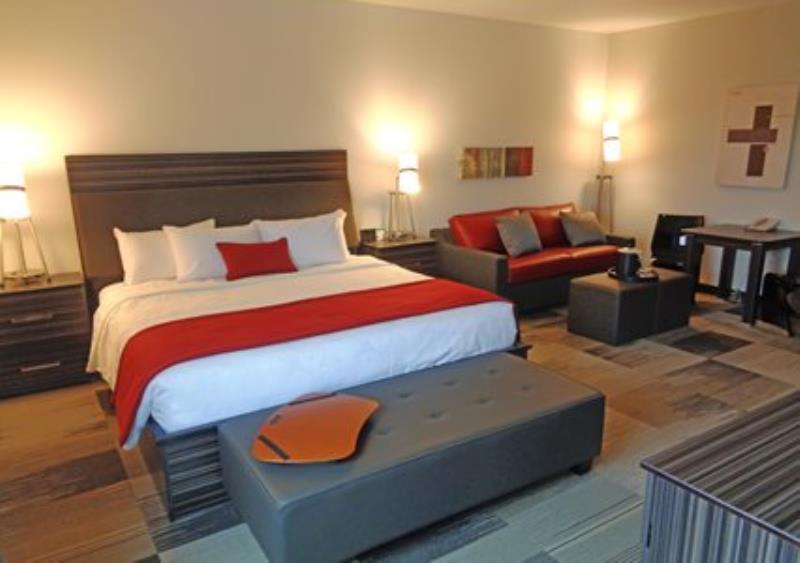 MainStay Suites Aerogreen Saskatoon spacious living room
MainStay Suites Aerogreen Saskatoon two queen room
MainStay Suites Aerogreen Saskatoon kitchen
---
Description
Being away from home doesn't mean you have to sacrifice comfort and style. Let MainStay Saskatoon help you keep your lifestyle during longer stays while enjoying the perks of hotel living. MainStay Saskatoon is a brand new hotel located near the Saskatoon airport. We are a part of the Choice Hotel Group and focus on corporate and project based clientele who require a place to stay during long work periods. Our hotel has 101 rooms, each with their very own kitchenette to help you feel more like you're at home instead of a hotel. We are reasonably priced and our hotel features a pool, hot tub and fitness centre.

Choose to reside with Mainstay Saskatoon next time you plan on an extended stay in our city! Contact us today to make your reservation.
---
Recommendations
Please login to add a recommendation.