Photos

Videos

E-Flyer

Deals
Auctioneers
Auto Repairing
Glass Auto, Float, Plate, Window Etc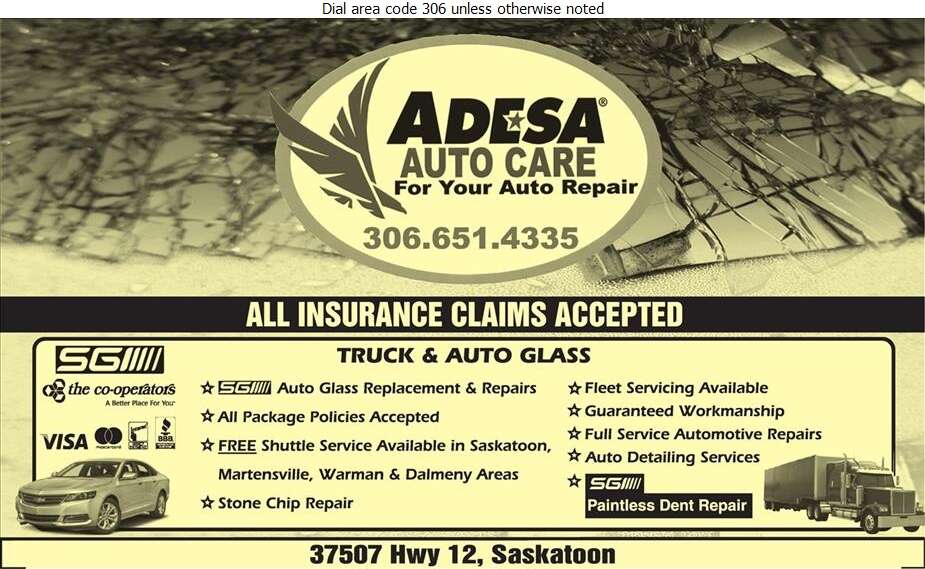 ---
Business Details
ADESA Auctions Saskatoon offers a public place to buy or sell vehicles, RVs, and equipment. We offer consignment and we guarantee that you will get an offer on your vehicle in 7 days or less. Take a look at the pre-sale viewing, or see a full condition report and photos for every entry on our website. You can even go online to watch or bid during the live event. Public auto auctions happen the third Tuesday of every month, so it's never too late to see what we have on the lot.

ADESA is not just well known for auctions, we also offer RV storage as well as glass and auto care. Store your boat or RV in our secure, well-lit compound, monitored with 24 hour code controlled access. We can accommodate any length of trailer, so if you don't have room on your property, give ADESA a call.
---
Recommendations
Please login to add a recommendation.