---
Description
Roadhouse Roofing is a locally owned and operated company which prides itself on providing superior customer service at excellent value. In addition to re-roofing and repair we perform a wide range of services beyond the industry standard to ensure that you, the customer, is 100% satisfied with the job.

Our licensed and insured staff are friendly, respectful, skilled and hard-working - allowing us to guarantee all of our work to be the highest quality. We offer free estimates with up-front, honest pricing to provide peace-of-mind from our initial meeting through the end of the job. We also offer a ten year warranty on our workmanship, so don't delay, call us today!
---
Recommendations
1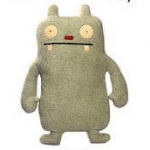 Mike Auser
Roadhouse Roofing are very capable and careful roofers -- I've seen this first-hand a few times. Unfortunately, when having my home re-roofed recently, I used a large company run by a family friend. The resulting roofing job had a few problems, including a leak. I turned to Roadhouse Roofing to properly fix these issues. They proved to be extremely helpful, very knowledge and highly skilled. My roofing problems have been corrected, and I now sleep easy knowing that the work has been done properly. Their charge for this work was more than fair. I was impressed that they took the time to help me with this minor work. I know they are busy with much better paying jobs. Thanks Taylor and Trevor, and the rest of the crew!
Please login to add a recommendation.