---
Description
Located in Regina on Albert Street North, Chappy's has a menu to please all appetites and cravings. Experience our hearty breakfasts, popular lunch specials or try one of our delicious entrees.

We offer dine in, pickup and a city wide delivery service for all of our menu items. We have over 27 delicious pizzas available in five different sizes. Come in and enjoy our Sunday Bunch from 9:30 AM - 2:00 PM.

We also offer a licensed lounge with VLT entertainment.
---
Recommendations
3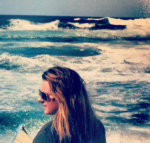 Latisha Ireland
The Poutine is SO tasty, try it!
Dianne Nicolychuk
Great food
Sandeep Asrani
A lovely place
Please login to add a recommendation.