---
Description
Small engine repair is our specialty. We also have Race Trac Gas for off-the-main-drag convenience. Are you tired of borrowing your neighbors lawn mower because yours is not working right? We'll fix it! Do you need to get your garden in soon but can't because your rototiller is on the blink? We can fix it! Can't go ice fishing this weekend because your ice auger is frozen? Bring it over and we'll fix it so you can catch that prize fish!

Mark's Mini Tune is Regina's premiere service and warranty dealer for many lines of Lawn and Garden, small engines, snowblowers, and generators. If it has a small engine on it, Mark's is sure to be able to help you out. Come and see why people trust Mark's to get and keep their equipment working their best.
---
Recommendations
1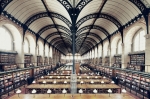 CJ S
Super local engine repair shop in the heart of Lakeview. Also have rental tools and more to hand, a big help for anyone with a garden. Thanks!
Please login to add a recommendation.