Vietnamese Garden Ground Shrimp with Sugar Cane
Vietnamese Garden Vietnamese Springrolls
Vietnamese Garden Shrimp and Pork Fresh Rolls
Vietnamese Garden Spicy Sate Soup
Vietnamese Garden Spicy Sliced Beef Noodle Soup
Vietnamese Garden War Wonton Soup
Vietnamese Garden Crispy Chicken on Rice
Vietnamese Garden Pad Thai Shrimps
Vietnamese Garden Thai Sweet and Sour Chicken
Vietnamese Garden Combo A. Wonton Soup, Spring Rolls, Ginger Beef, Lemon Chicken, Chicken Fried Rice
---
Description
Located in Regina, Vietnamese Garden offers dine-in, takeout, delivery and catering services. Our licensed restaurant specializes in Vietnamese, Thai and Chinese cuisine. Stop in today and try one of our many menu items including soup, Rice Vermicelli, chow mein and low mein, fried rice, chicken, beef, seafood, pork and more!

Our huge variety of traditional and specialty items can be seen online.

Stop in or call us today at 306-949-7833 or 306-949-7836 to place your order.
---
Recommendations
3
Gary Maximuik
Highly recommend this place.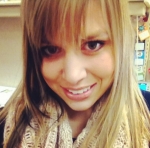 Brittany B
Best Chinese I have found in a long time! Egg rolls, ginger beef, chicken balls 10/10!
Dave Hariniuk
Soup and spring rolls !!! Yummy. The restaurant is less than stellar but the food is very good!
Please login to add a recommendation.