---
Description
China Liangs Buffet is a fully licensed chinese buffet with up to 60 items available hot and fresh. Our restaurant promises quality service at moderate prices. There is also a full menu available for dine in, pick up or all day city wide delivery. If it is an order for one or you are feeding your whole family, China Liangs has the dinner specials for all sizes. Also, with any pick-up or delivery order over $45 before tax, you will receive a free order of chicken wings. Catering services are available and they can accommodate groups up to 200 people at their Eastgate Drive location making it the perfect place for any special occasion.

Come experience China Liangs Buffet for the first time or visit us again soon to see and taste what sets us apart from the rest.
---
Recommendations
1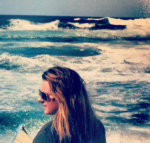 Latisha Ireland
The BEST Chinese buffet in the city. The food is very fresh and extremely delicious, they also have more to choose from then at the East location.
Please login to add a recommendation.